Our quality aluminum beverage truck bodies and trailers are assembled by trained craftsmen right here in the US. Together with our manufacturing partners, we offer state-of-the-art products with sales and service that's close to you. Contact us for more information on customer products that will improve your delivery efficiency.
Drop-Pinch Frame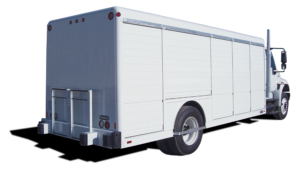 Our dropped-pinch frame bodies are some of our most popular. The tapered design keeps inventory from shifting and lowers fuel costs while the dropped-pinch frame construction provides additional freight capacity. The 18″ Load Height also creates a more ergonomic delivery method, making life easier for your drivers.
DROPPED-PINCH FRAME BROCHURE
Non-CDL Side Load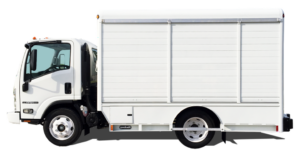 These smaller bodies are the perfect solution for medium to short delivery routes. The compact design allows for greater maneuverability while the extruded floors add strength and durability. You have the ability to pick and pack and have easy access for retrieval on either side of the body. Varying body and bay sizes allow us to build the body to fit your delivery needs.
NON-CDL BROCHURE
SideKick

The SideKick offers many of the same features as Hackney's larger beverage units, including all-aluminum construction, adjustable bay shelving, bottom rail power step, and rear-mounted hand trucks. Even as a smaller or more maneuverable unit, the SideKick still offers over 4000lbs of payload.
The low profile design of the SideKick puts product lower to the ground and can be forklift loaded for pallets. Side door access provides quick retrieval of product and additional convenience when having to maneuver through alleys or congested areas.
SIDEKICK BROCHURE
DockMaster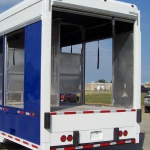 The design and concept of the Hackney Dockmaster provides solutions for today's beverage market and positions you for future change. A durable trailer or truck body solution that combines conventional side bays in the front with a flat, van-type floor in the rear capable of bulk dock loading and unloading. The Dockmaster allows you to carry more product, by not wasting overhead and aisle space that is typical with a dry freight body or trailer.
Dockmaster provides the flexibility to make conventional multi-stop deliveries on the same route as bulk deliveries. Plus, you are no longer restricted from route changes as removable bay shelving and adjustable rear center divides allow you to adapt front bay and rear pallet space to meet your needs.
DOCKMASTER BROCHURE
Contact Us